Green Hand-painted Parrot Earrings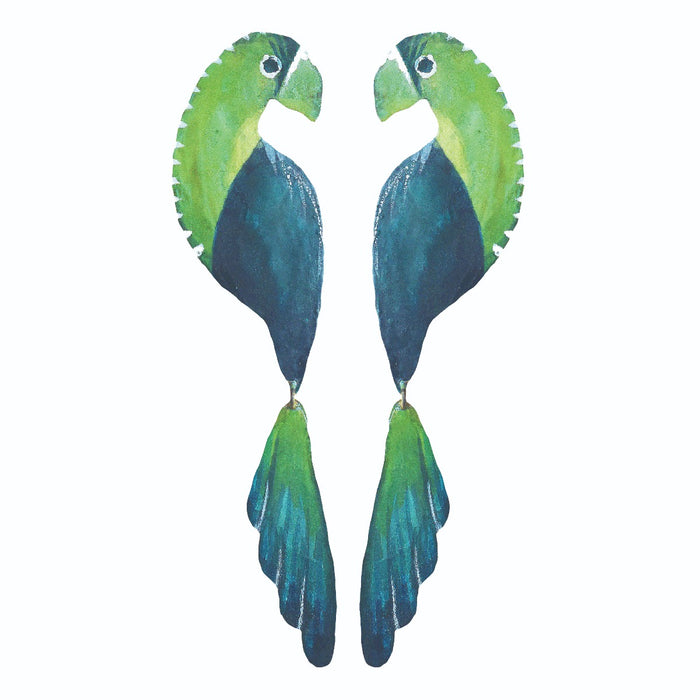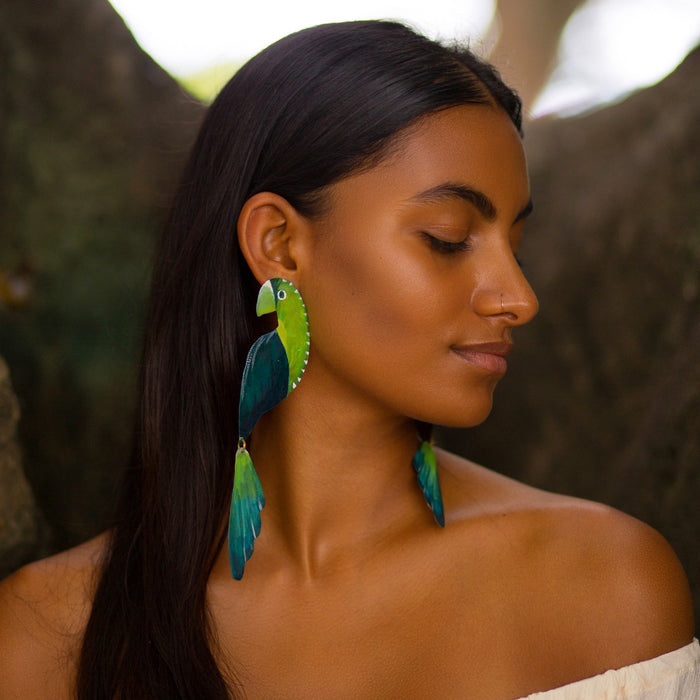 These hand-painted statement birdies are hand-cut and carefully hammered out of thin brass sheet (and as a surprising result - at 6.5" long, they are still blissfully light on the lobes). Sterling posts. Nickel and lead free.

These extra special pieces of wearable art come with a handmade brass and wood perch - perfect for displaying your adornments between use.