Irtyu Alexandria Earrings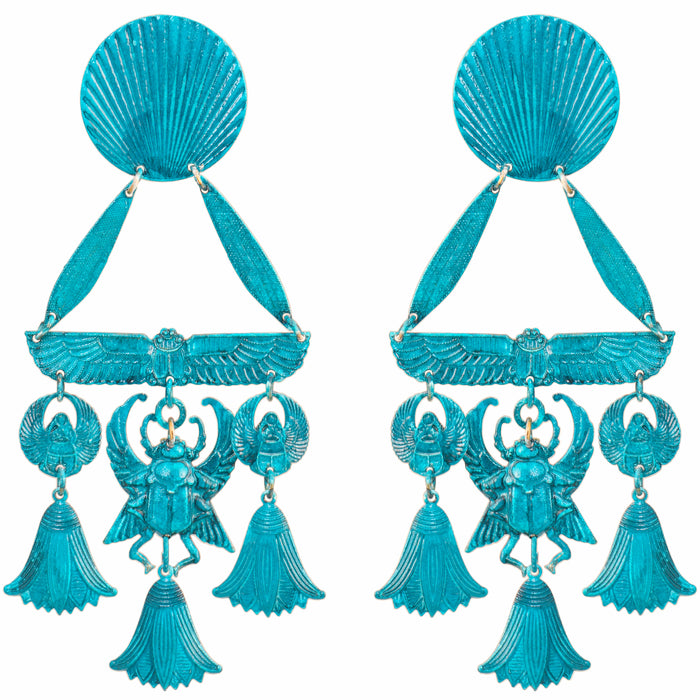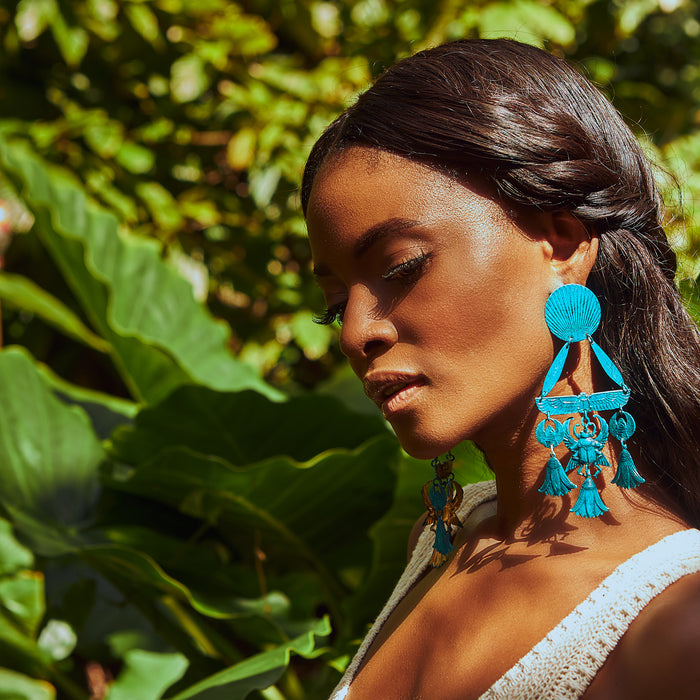 A symbol of resurrection and transformation, the ancient Egyptians believed the scarab helped move the sun along its path every day. Papyrus was an integral feature of the ancient Nilotic landscape, essential to the ancient Egyptians in both the practical and symbolic realms. Representing life and growth, papyrus-shaped amulets were worn for protection and health. The equally symbolic hue "irtyu" (the Ancient Egyptian name for blue) was the color of the heavens (the dominion of the gods), as well as the color of water, the yearly inundation and the primeval flood. Aka a history lesson in a surprisingly lightweight earring that feels wonderfully but fresh and modern all at once. Brass with handpainted pigment. Sterling silver posts. Nickel and lead free.

5.25" [13.5 cm] long.